ELGIN — A leak at a chemical plant in Kershaw County released thousands of pounds of emissions containing toxins into the air on July 27, according to an internal company investigation report.
The leak at the WeylChem US plant, about 5 miles northeast of Columbia, sent a cloud of fumes containing nitric acid and nitrogen oxide into the air. People near the plant said there was a distinct, unpleasant odor in the air.
The wind pushed the cloud away from a nearby neighborhood and onto Interstate 20, preventing a mass evacuation. A portion of I-20 was closed as a precaution until the leak was brought under control and evening traffic on the freeway was routed through a long detour for several hours.
SC's Department of Health and Environmental Control reviewed the report, filed Aug. 26, and determined that fumes containing nitric acid and nitrogen oxide do not pose a serious health risk. public or the environment.
"Although even low concentrations of acidic vapors may irritate the eyes, nose, mouth or lungs, review of this release indicates that there were no serious health risks to persons or the environment," according to DHEC spokeswoman Laura Renwick.
WeylChem has a DHEC-issued air permit that covers nitrogen oxide emissions and the department continues to review the facility's nitrogen oxide emissions to determine if there have been any violations. , according to the spokesperson.
DHEC will also conduct unannounced inspections relating to regulations under the Air Permit and the Environmental Protection Agency's risk management program, the spokeswoman added.
A total of 2,745 pounds of emissions containing nitric acid, nitrogen oxide and water leaked after an equipment failure, according to an incident report the company was to file with of the DHEC.
Most of the emissions were released over a period of five hours and 15 minutes when a temporary pipe to redirect the fumes was installed, WeylChem US CEO Mark Matheny wrote in the report. The report said a "small localized broadcast" continued until 9 p.m. on July 29, two days later.
The perimeter of the plant within 0.2 miles was evacuated and water was used as suppression to limit fumes until the leak could be safely stopped, according to the report.
"We are not aware of any cause for concern," Matheny said in a statement. "As indicated in the information we provided, no WeylChem US employees were injured and there were no reports of community impact."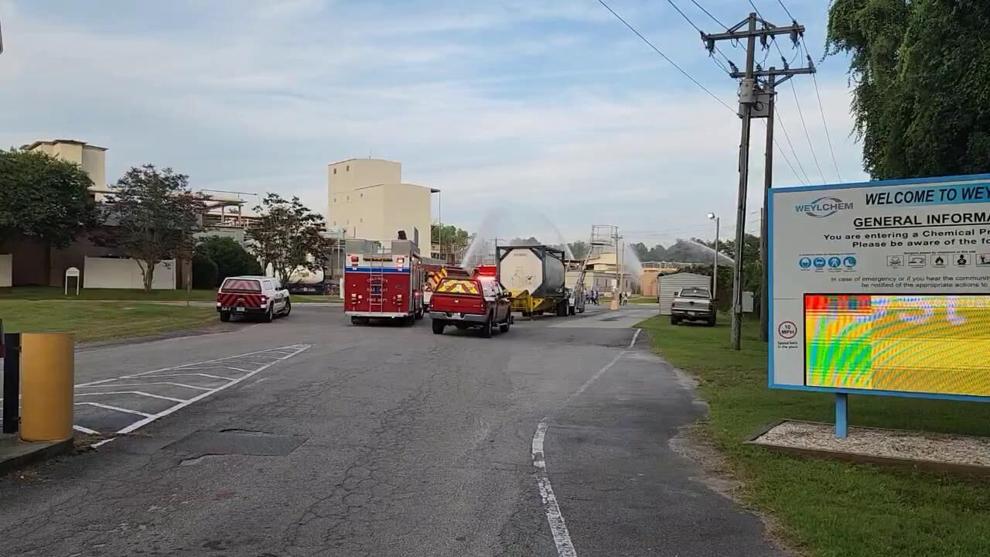 Due to disclosure limitations with a client, Matheny was unable to discuss details of the process involving the chemicals.
"With the exception of a small area of ​​the factory which was affected, we were in full operation and all employees, including administration, were on site and working normally within 12 hours of release," Matheny said in a statement.
The DHEC spokeswoman added that the department had requested additional information from WeylChem about the nitric acid released from the facility.
Under the EPA's risk management program, nitric acid must be regulated if stored at a quantity of 15,000 pounds or more and at a concentration of 80% or more. Without going into specifics, Renwick stated that WeylChem does not store nitric acid at this concentration and stated that "by definition the total amount released is not considered major".
"We have determined that the nitric acid substance that was released does not meet the requirement to be regulated under the EPA's Hazardous Substances Risk Management Program regulations," Renwick said in a statement. communicated. "Therefore, no further investigation is necessary."